NEXT MARCH LOCATION/INFORMATION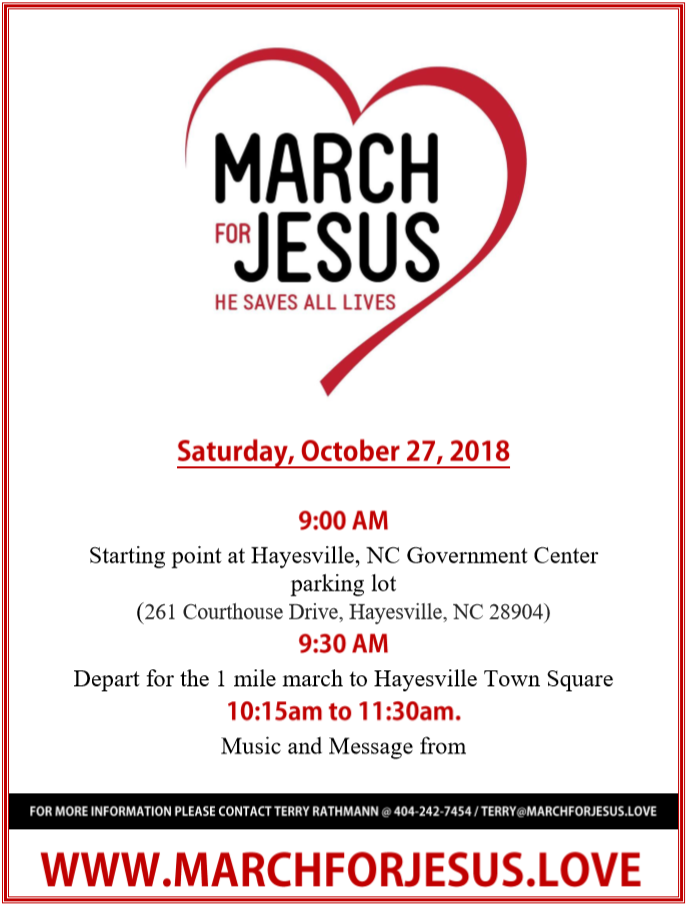 Or take a sneak peek at our gallery page to look at some pictures from the march.
Because He can save all lives.

To have fellowship with other believers in your community.

To ask questions.

To get connected to a local church.

To share our LOVE with one another as commanded.
Who should attend the March for Jesus?
Anyone who desires to publicly Honor God by openly declaring Jesus Christ is the Risen Son of God.

Anyone who wants to celebrate and be encouraged by the fact that Jesus Christ will come back to earth to share eternity with His believers.

Anyone who wants to feel the Power of the Holy Spirit who lives within those who believe in Jesus Christ.

Anyone who wants to experience the Unfailing LOVE of GOD and His Son.

Any age, gender, nationality, who desire to be identified as a member of the community that is called the Body of Christ.

Anyone who desires to transform their family, their local church, their community.

Anyone who wants to know why Jesus had to come to earth as a human being.